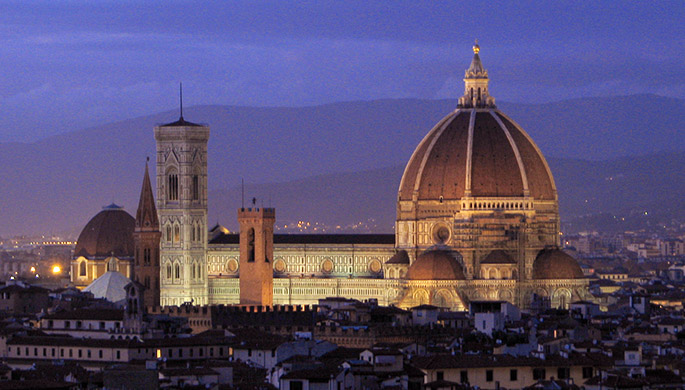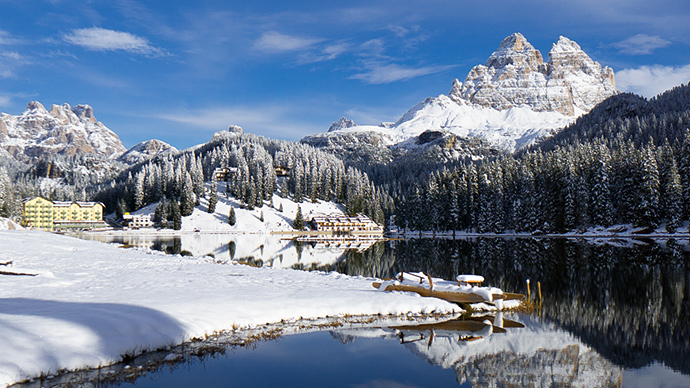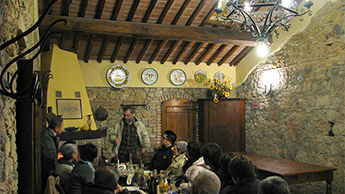 1 - 16 December 2019 (16 days/15 nights)
Rome, Assisi, Florence, Venice, Milan, and Cortina d'Ampezzo with visits to Siena, San Gimignano, Pisa, Bologna and Bolzano
This is our most popular tour, ideal not just for those visiting Italy for the first time, but even for those who wish they had seen more the first time they went! An in-depth experience of the local culture, art, history, food, and way of life in Italy:
10 UNESCO World Heritage Sites
Spectacular scenery from the rolling hills and valleys of Central Italy, to the evocative islands of the Venetian Lagoon, to the breathtaking mountains of the Dolomites
The greatest collection of Renaissance art on Earth, including the Sistine Chapel in the Vatican City, the Uffizi in Florence, and Leonardo da Vinci's Last Supper in Milan
Neighbourhood and Christmas markets, places off the beaten track
Authentic regional and local cuisine featuring ingredients from the autumn harvest, plus a session of wine and olive oil tasting at a vineyard
Quality accommodations in the heart of town
Expert local guides in Rome, Assisi, Siena, Florence, Venice, and Milan
Small group size for a more intimate, in-depth experience
Unlimited free trips on the public transport while shopping or enjoying the sights on your own in Rome and Milan
Scheduled during the year-end school holidays for teachers and families with school-going children, returning before Christmas.
S$6510 per person (twin-share)
S$5310 per person (twin-share)
For bookings made by 15 October 2019
Additional discount for participants over 60 years of age
REGISTRATION CLOSED
Watch out for our next launch of this tour in spring 2020!