Just Some Ideas to Whet Your Appetite

Beyond the spectacular scenery, exquisite towns and villages, and the places so often cited in travel brochures and Hollywood movies, there is a whole world of places and activities to discover.
Ergo: Travel can fulfill your dream to pursue that special hobby of yours. Fancy learning how cheese is made? Seeking pieces for your antique collection? Truffle-hunting in autumn? Enjoying lunch in a mountain cabin overlooking Lake Maggiore? A course to learn about Gregorian chant? Or perhaps a visit to Giacomo Puccini's private home and a chance to meet his granddaughter?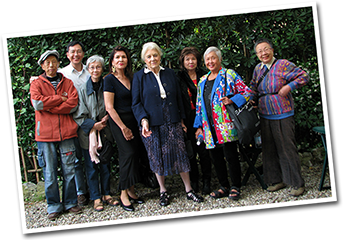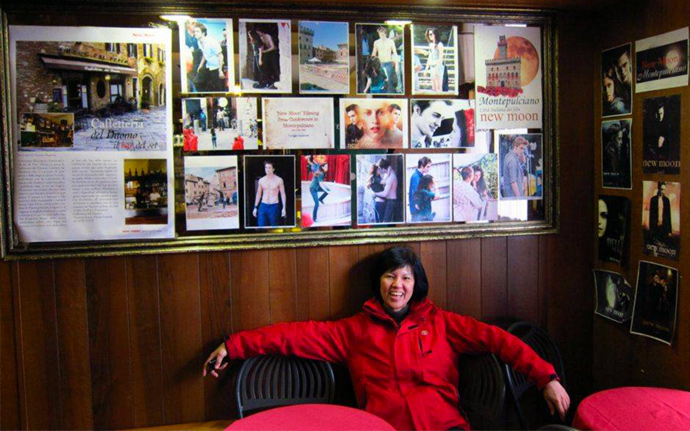 But it isn't only about discovering new and lesser-known places. Even favorite destinations like Rome, Florence and Venice offer an abundance of sights, activities and new experiences very often missed by the average visitor. How about an ancient Persian temple hidden under an Early Christian church in Rome? Or a spectacular 500-year old pharmacy still functioning in the heart of Florence? Or secret gardens and passageways in Venice?
Ergo: Travel has the knowledge and experience to offer you a unique and unforgettable experience of Italy, an Italy so full of new and exciting emotions you can't even imagine exists. Just look at some of the feedback we have received from our clients over the years.
The Ultimate Honeymoon
You can certainly never run out of choices for romantic bliss when you come to Italy. Just think of the possibilities: sipping a aperitivo while watching the sunset over the Colosseum, savouring a leisurely picnic surrounded by the spectacular mountains of the Dolomites, waking up in Capri to a view of Mount Vesuvius looming over the Gulf of Naples, opening your window to see sheep pasturing in the rolling fields of the Val d'Orcia, driving through the high plains of Castellucio in summer surrounded by lentil blossoms and wildfowers of every colour imaginable.
All this immersed in the seductive Italian way of life, with its history and culture imbued with the perfume of la dolce vita.
A honeymoon in Italy will leave you wanting to come back. Just take your pick of activities and scenery to suit your interests by going through the next few pages. We haven't even begun to tell you how much there is… .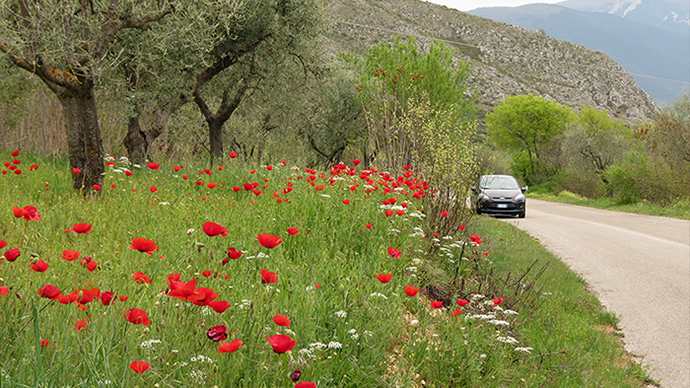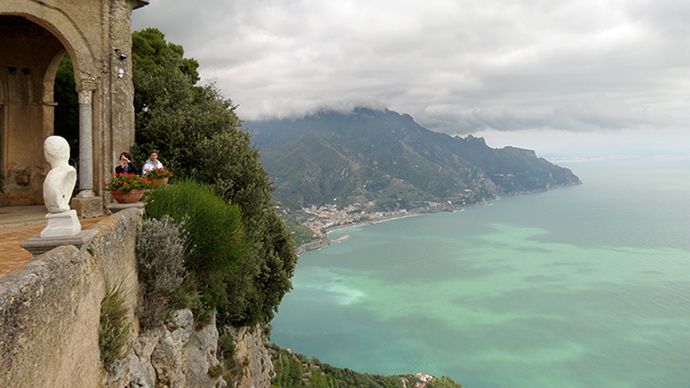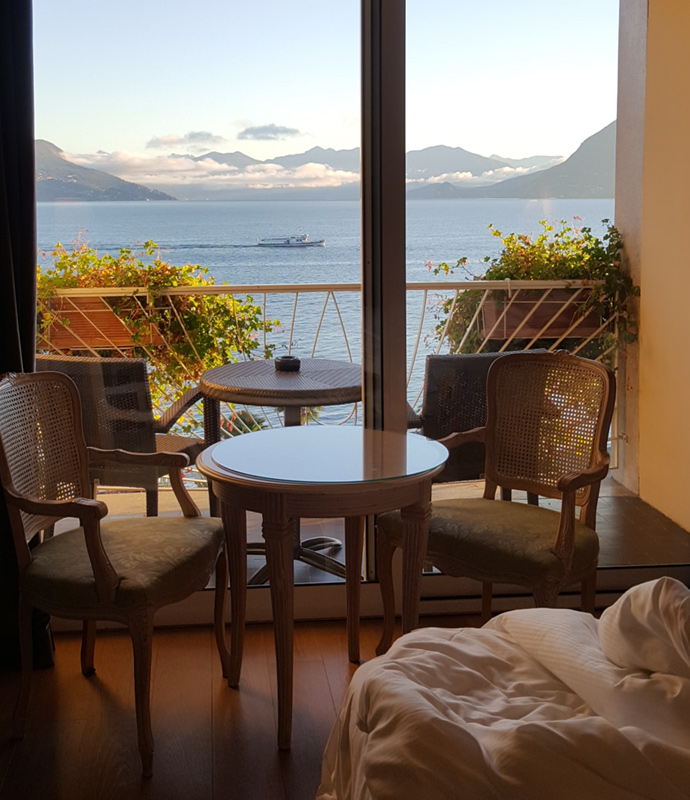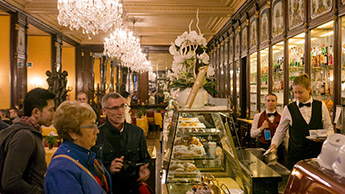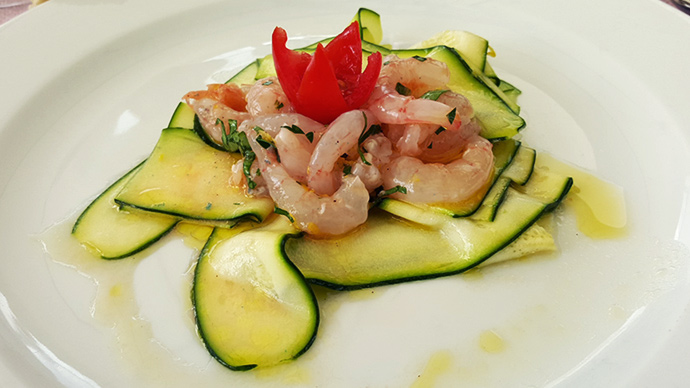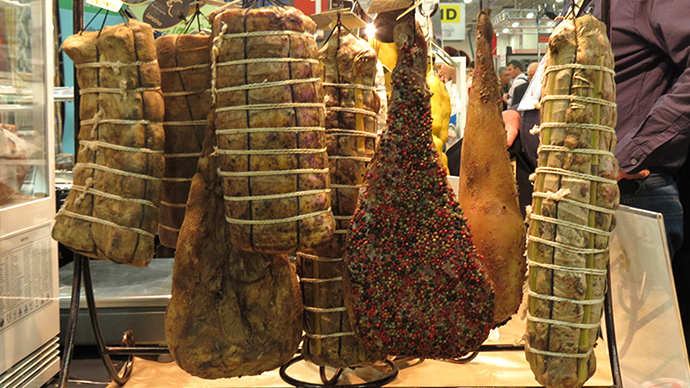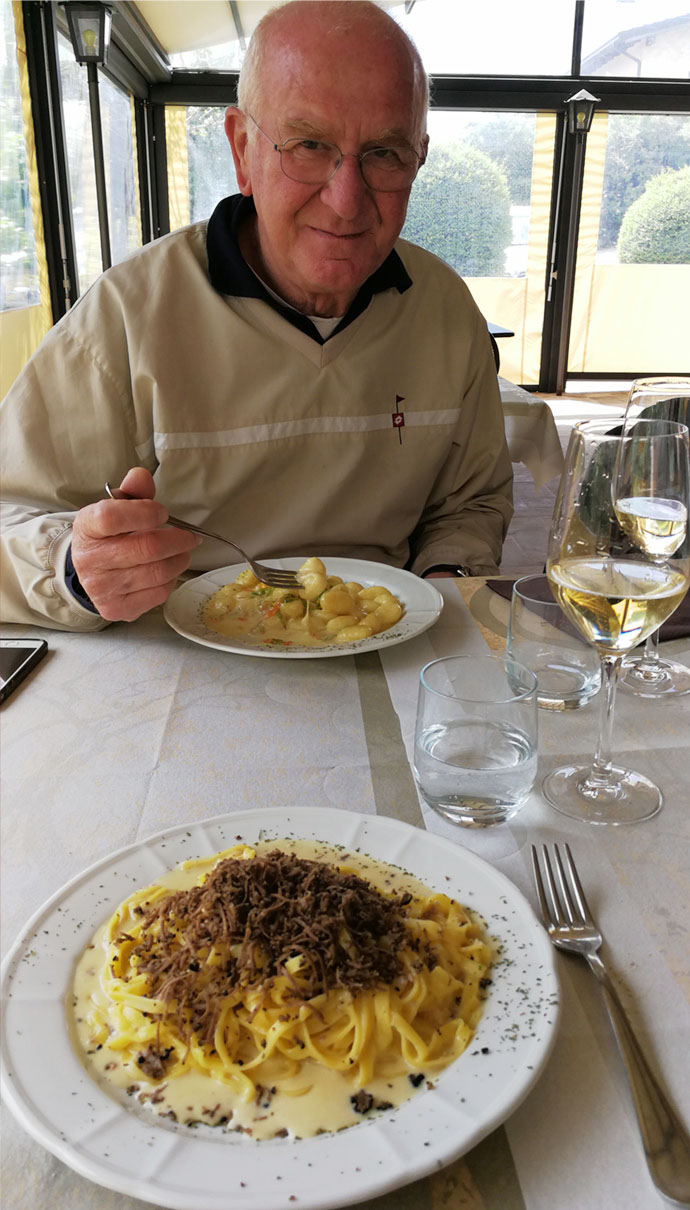 Food and Wine
You probably already know how proud the Italians are of their cuisine, and rightly so. But perhaps less obvious to the rest of the world is how much variety there is despite its relatively small size. Indeed, with its central location within the Mediterranean Sea, the myriad invasions and influences over millennia, and the fact that it only became a unified country little more than 150 years ago, Italy is astounding in its culinary offerings. We can even boast not having to repeat any dish for meals served during the entire Magnificent Italy Tour!
Italy is also the birthplace of Slow Food, by now a worldwide organization with affiliated associations in practically every country. Come with us to Turin during the Salone del Gusto held once every two years, and be dazzled by the array of quality foods available!
UNESCO Wold Heritage Sites
If you are one of the people keen on visiting every UNESCO World Heritage Site there is, then prepared to stay here for a long, long time. Italy currently has 55 sites inscribed on this list, more than any other country on earth except China, and there are another 41 submitted for consideration.
As far as variety is concerned, Italy's properties inscribed on the World Heritage List span the entire spectrum, from individual buildings to entire cities, extensive groups of archaeological sites, mountains ranges, farm country, protected coastline and even an archipelago of volcanic islands. A year won't be enough to visit them all, and among the Italians themselves few can possibly claim to have seen even half of them.
Our group tours feature these sites as an intrinsic part of the experience, emphasising the importance of Italy as a major contributor to the history and culture of the world.
Watch this space as we add more ideas!