Because we value local culture, wherever we go.
Traveling in a way that sustains and respects local culture is important to us at Ergo: Travel. Our responsible tourism principles underpin the way we design itineraries and explore destinations in Italy.
Encouraging travelers to learn about the people, customs, and environment in each of our destinations.
Travel is meant to bring enrichment to visitors, but each destination is also home to a community of people and deserves to be treated with respect. We are mindful of local traditions and cultures, and focus on learning about a destination and its people in the authentic experiences we bring to our clients. By keeping our area of travel small and encouraging the use of public transport within cities, we are able to keep fuel consumption to a minimum, doing our part for the conservation of the beautiful natural environments and the archaeological sites of Italy.
Collaborating with small local hotels, services, and service providers as far as possible.

Developing strong relationships with local communities is important to us at Ergo: Travel. We nurture closely-knit networks across Italy for mutual support, adding value to the communities in which we travel. Our trusted contacts become like friends and family and, in turn, our clients benefit from smoother coordination, greater local knowledge, and more personal service.
Promoting local cuisine, seasonal ingredients, family-run restaurants, even home-cooked meals.
Eating local not only gives our clients a more enjoyable, authentic experience, it also helps small restaurants and farmers. Seasonal, locally-grown ingredients help to reduce our carbon footprint, and we even arrange meals in real homes when possible, to allow engaging conversations and exchanges between our clients and local friends in Italy.
We firmly believe that this is the best way to have a truly immersive holiday experience. In doing so, we aim to make a positive contribution to the natural and cultural heritage of the places we visit while bringing fulfillment to our customers.
Thank you! My parents and I had a beautiful, meaningful pilgrimage and holiday. The pace was perfect, with enough time in Rome, Siena and Assisi to soak in something of the essence of these special places.
Thank you for connecting us with wonderful guides and chauffeurs who shared not only their beautiful country with us, but also something of their lives and themselves. They made us feel at home in a foreign land.
We tasted interesting new dishes and experienced the Holy Mass in different places, each so unique, and have brought back with us many memorable moments of incredible landscapes and people. Thank you so much for planning and arranging everything so beautifully for us. I am so deeply grateful!
Ms. Edwina Yeow
Oct-Nov 2019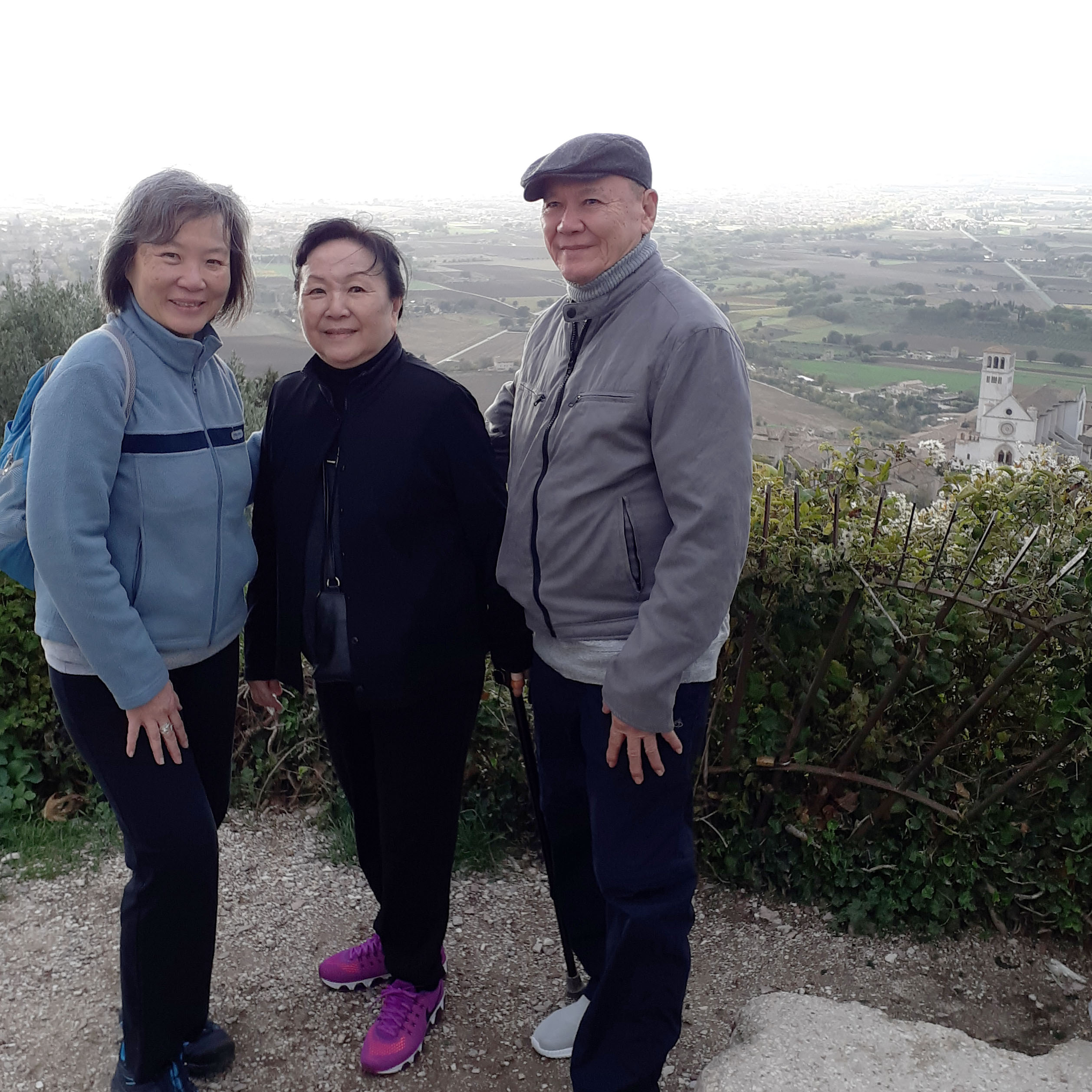 Customised trip for 3 persons